DIKSIA.COM - War is a difficult time for everyone who experiences it, including women who choose to take up arms as soldiers.
In the post-Russian invasion war, Ukrainian army women faced extraordinarily difficult challenges.
Not only do they risk losing their lives on the battlefield, but in days of war they also have to deal with emergencies, even if it's just for their personal needs.
In addition, more and more Ukrainian women are volunteering as combat troops against Russia.
In connection with this situation, the BBC published a report detailing what three of the 5,000 Ukrainian servicewomen who were on the front lines of the struggle experienced, and not just fighting the enemy and sexist attitudes within their own ranks.
A thin, blue-eyed, brown-haired woman is seen exercising in a gym.
That might have been banal if, according to Russian media, the woman was not already dead.
The female character is Andriana Arekhta, a special unit sergeant of the Ukrainian Armed Forces preparing to return to the front lines.
The BBC interviewed Andriana at a rehabilitation center in Ukraine – for her safety at an undisclosed location – after she was injured by a land mine in Ukraine's Kherson region last December.
Numerous text and video reports in Russian reported his "death" and graphically reported that his body had been split open.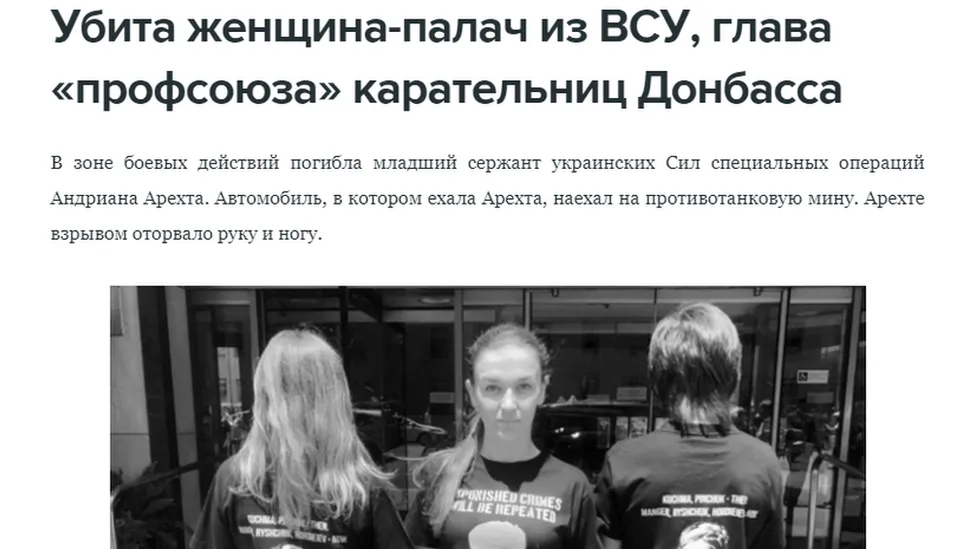 "They published (news) that I (died) with no legs and no hands and was killed by them," Andriana said. "They are professionals in propaganda."
According to reports from Russian media, it contains lurid descriptions of him with terms such as "hangman" and "beaten Nazi".
The news also accused him of cruelty and sadism without any evidence.
News of Andriana's death broke shortly after the Ukrainian army liberated Cherson from Russian occupation.
"That's funny. I live and will protect my country," he said.
Eighteen months after the Russian invasion, 60,000 women are serving in the Ukrainian armed forces.